not featured
2023-04-10
Personal Finance
published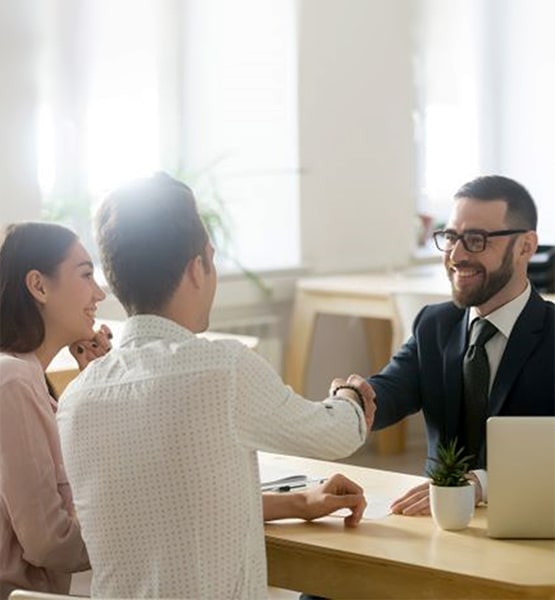 5 Reasons to Open an Account With a Credit Union in Northeast Wisconsin
Credit unions offer countless benefits and resources to members. Explore the benefits of opening an account with a credit union in northeast Wisconsin instead of a bank.
Looking to make better financial decisions? Start by carefully considering where you open an account. Too many people choose larger financial institutions, only to eventually realize that bigger doesn't always mean better. These days, more and more people have realized that credit unions offer countless benefits, resources, and high-quality service for members. And membership isn't nearly as exclusive as you may have assumed. Read on to find out why you should open an account with a credit union in northeast Wisconsin instead of a bank.
1. Lower Rates
Credit unions in northeast Wisconsin are not-for-profit while banks are for-profit. And credit unions have lower overhead costs than larger financial institutions. These savings are passed to the members because that's where a credit union's priorities lie. This means credit union loans and credit cards come with lower interest rates.
Lower interest rates make loans and credit cards more attainable. So by opening an account with a credit union, you could be moving one step closer to achieving your financial goals. This can be a boon for first-time homebuyers to small businesses that are trying to get off the ground.
In addition to offering lower interest rates, credit unions can also offer members higher rates of return on savings accounts. Credit unions are also known for providing the best certificate rates. When you open an account with a credit union in northeast Wisconsin, you'll get a better return on your investments.
2. Lower Fees
Credit unions typically have fewer fees than larger financial institutions. The fees they do charge are much lower as well. As with the lower interest rates, credit unions can offer lower fees because they are member-owned, not-for-profit organizations. When you open an account with a credit union, your financial well-being is the priority.
Lower fees can help you save more money over time than you would with a bank. As with the lower interest rates, this is one of the ways borrowing with a credit union gets you closer to your financial goals.
Many financial institutions require you to maintain a minimum balance in your accounts. Credit unions ensure that the minimum amount is manageable. At Capital Credit Union, for instance, members only need a balance of $5.
3. Insurance Coverage and Security
You don't have to sacrifice security to get these better rates. At a credit union, your money is safe. As with larger financial institutions, your deposits are federally insured. Credit unions are insured by the National Credit Union Administration (NCUA), a United State government agency. If the worst should happen, and the credit union fails, the NCUA insures your accounts up to $250,000.
4. Better Customer Service
Credit unions in northeast Wisconsin are member-centered. When you become a member, you are the priority. Credit unions are member-owned and -run. Banks usually have a board, shareholders, and executives they prioritize and to whom they deliver profits. Because of their members-first focus, credit unions have consistently earned higher satisfaction ratings than larger financial institutions like big banks.
Unlike at a bank, you are more than just a faceless account number at a credit union. Instead, the experience you receive is much more personalized. Employees will take time to get to know you and your situation, and your individual wants, needs, and goals will be taken into account. Member-owned credit unions can be more flexible than large banks, and they want to see people thrive.
In addition to a better and more personalized customer experience, opening an account with a credit union means you'll have more of a say. Credit unions listen to customer feedback. Including areas where they could improve and regarding institution decisions. That's because members are also the owners.
Credit unions pride themselves on giving back to their communities. This is very different from a national bank, which has little to no ties to local communities other than a branch location. It's one of many ways credit unions put people over profit.
Being part of a local community also gives a credit union a different kind of insight. A credit union like Capital Credit Union and its team members live, work, and support the northeastern Wisconsin area. They can provide you with expert advice and services to help you succeed in that specific area. They may also be able to point you toward local organizations that can set you up for success, whether you're growing your business, purchasing a new home, or opening a checking account.
5. Access to a Greater Number of Resources Intended to Improve Financial Literacy
Providing financial and educational resources is an extension of a credit union's excellent customer service. Because members are the priority, credit unions do what they can to help you make the best financial decisions. This is a major part of our mission at Capital Credit Union.
We offer the best financial resources and tools to our members. When you open an account with us, we're there to support your major financial decisions and help you reach your financial goals. Our experience, expertise, and members-first focus will guide you every step of the way.
Want to learn more about banking with a credit union in northeast Wisconsin? Explore the Capital Credit Union website. There you'll find more about how we are thought leaders, our rates and fees, member benefits, ATM locations, and our community outreach efforts. You'll also find that our parameters for membership are far wider than you might expect. And once you're a member, you can stay one for life, even if you move outside of the area. Apply online or in person to join our Wisconsin credit union today. You can also contact us if you have any additional questions or stop in at one of our branches. We look forward to helping you.