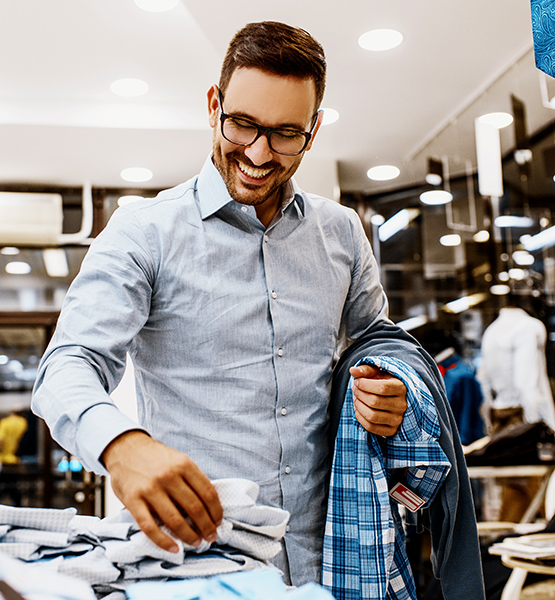 Checking
Want a checking account that matches your unique sense of style?  Our credit union's checking accounts give you rewards based on the things that matter to you. Want to earn some interest? You got it! Need some cash back for just using your debit card? It's yours. Plus, keep your money mobile with digital banking and additional features like Card Valet and more!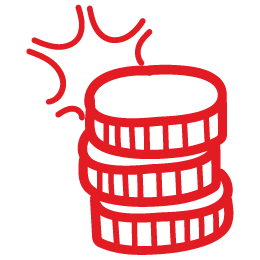 Cha Ching™
There's nothing like the sweet sound of money growing in your account from an awesome savings rate. Check out our Cha Ching checking if you want your money to work as hard as you do with a superb rate on balances up to $15,000!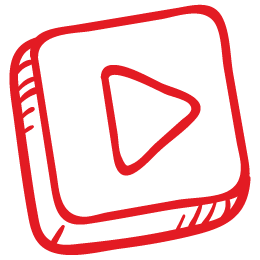 MyMedia 
Download that tear-jerker classic or binge watch your way to twenty-first century checking! This account offers some sweet monthly perks if you stream the night away with Netflix®, Hulu®, Spotify®, Apple® or Amazon.com® downloads.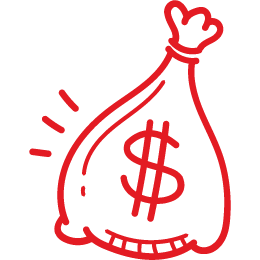 MyMoney
Your money, your rewards. 4% of debit card purchases bounce back to you, so it literally keeps your money in your pocket. So go out and know that every swipe is bringing money right back into your wallet.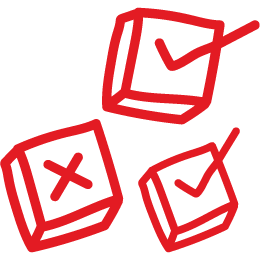 MyChoice
We're back to basics with this straightforward checking account. While it starts out with an $8 monthly fee, by doing regular activities, you can keep your checking account free of charge! 
Compare Checking Account Perks
Level up your Checking Account
A direct line to checking whenever you need it.
A debit card is a constant connector with your checking account. Making a quick grocery run and don't have cash? (Because really, who carries cash anymore?) Use your debit card at the register, and the purchase will come straight from checking.
Use your debit card for:
In store purchases where Visa® is accepted
Getting cash at an ATM
Online purchases 
Get your card instantly at any of our branch locations.
Any of our branches can print a debit card for you the same day you open your account.
Forgot your PIN?
If you forgot your PIN on our debit or ATM card, you can call
800-992-3808
 for assistance.
The thinkless way to save
Ever wish saving would be automatic? BOOM. It can be. ChangeUP automatically rounds your debit purchases to the next dollar. At the end of the day, all the change from debit purchases that have cleared your account get totaled and deposited in a savings account of your choice. If you use your debit card fairly regularly, those savings can really add up!
HOW IT WORKS
You go to the gas station in the morning and pay $35.02 to fill up.(+0.98)
Then later you grab lunch at your favorite cafe for $12.64.(+0.36)
On your way home from work you swing by the store for some last minute items and spend $25.75.(+0.25) 
At the end of the day, ChangeUP transfers $1.59 to savings. (Assuming all of the purchases have cleared your account.)

If every day were like today, you could save $11.13 that week, or $578.76 for the year. A little saving can go a long way!
READY TO GET STARTED?
You'll need a Capital Credit Union Checking account* to use ChangeUp. 
*Cha Ching, MyMedia, MyMoney, or MyChoice checking account
KEEP TABS ON YOUR DEBIT CARD
Managing your debit card just got a whole lot easier! MyCards allows you to turn your debit card on and off, set alerts based on your specific preferences, and report your card lost or stolen right within Digital Banking. It's one more tool to help protect yourself against fraud anytime, anywhere.

Protect yourself
Get mobile alerts whenever your card is used
Track Card Use
Review card usage history and transaction details
Set Limits
Set customized purchase controls to help manage spending

You will need Digital Banking to enroll for MyCards. Disclosures provided upon service enrollment. 
For Days when you think, "i'd rather stay in my pjs." 
Deposit checks into your account with your Android™ or Apple™ phone or tablet.
Transactions are encrypted and secure with password protection.
To enroll - log into Digital Banking and choose Deposit in either the right menu or the bottom menu.
Mobile check deposits confirmed as received before 4 PM Central Time on a business day will be credited to your account on the same business day. Deposits confirmed received after 4 PM and deposits confirmed received on holidays or days that are not our business days will be credited to your account on the next business day after the deposit is made. A longer delay in crediting your account may take place if Capital  CU deems the delay is warranted (collectability or legitimacy questions, etc.) You will be notified should longer delays apply. 
How to Make A Mobile Check Deposit
If you haven't already, download Capital Credit Union's mobile app to your phone or mobile device and enroll in Digital Banking.

In the main menu, click Deposits, or select Deposits in the bottom banner of the app.
If this is your first time using Mobile Check Deposit, read and accept the agreement. 
On the back of your check, in the endorsement area:

Write "For Mobile Deposit Only"
Sign it

Select the account you would like the check deposited in and enter the check amount.

Capture Image of check (front and back) and hit Deposit.
Click the link to reorder your checks online. Delivery time can take
 4-6 weeks.