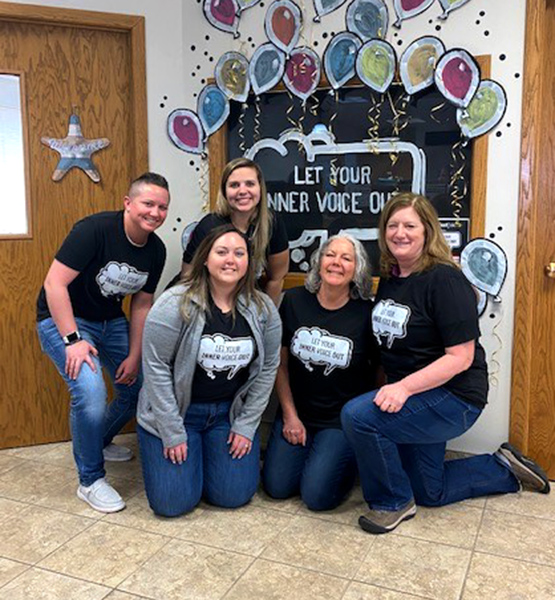 Inner Voice Out
We are excited to announce that we raised over $40,000 for our mental health partners, Foundations Health & Wholeness and Samaritan, during our 2023 Inner Voice Out Campaign. Your contributions have gone on to support programs like accessible community clinics, school-based care, men's mental health initiatives like DUDES & T.A.C.O.S, foster care, and so much more.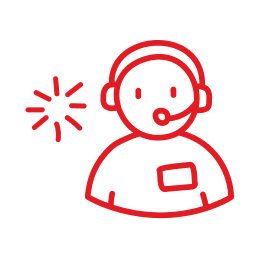 Hotlines
Get help when you need it. Find support by contacting one of these hotlines. 
IT TAKES A
COMMUNITY
They say it takes a village to raise a child, and we believe it also takes a community to make real change. Through the help of

 

our membership, and dozens of business owners,

 

our community

 

is stepping up to make a difference. Please take the time to thank and support the following donors who worked with us to help bring awareness to mental health in Northeast Wisconsin.
Allouez Café
Allstate
Appleton Axe
Appleton Beer Factory
ARO Coating LLC
Auto Select – Ashwaubenon
AutoZone - Lineville Road
Back 9 Pizza & Pub
Bacon Burger Company
Badger Sports Park
Beerntsen's Candies
Big Apple Bagels
Biggby Coffee - Eisenhower Drive
Bill Doran
Broken Spoke Bike Studio
Buffalo Wild Wings
Buzz Social
Buzz's Pub & Grill
Captain's Walk Winery
Case Financial
Cheesecake Heaven
Corporate Central Credit Union
Cost Cutters
Cousins Subs - Pulaski
Culver's - Velp Ave
Culver's - Voyager Drive
Downtown Auto Service
Dutch Boyz - Nicole Lemens
EB Auto LLC
El Agave Mexican Grill & Cantina
El Azteca Mexican Restaurant - Appleton
Elevate Nutrition
Envision-Ink
Field and Fire
Figaro's - Pulaski
Fiserv, Inc.
Frio Mexican Treats
Frito-Lay Inc.
Funset Boulevard
Greater Green Bay YMCA - West Side Y
Green Bay Glory
Green Bay Olive Oil Co.
Healthy Pet Market
Home Depot - Taylor Street
Hope Clothing
Info-Pro Lender Services Inc.
Inside Wisconsin
Inspired North
Island Sushi
Jeff Van Hout and Barb Smarzinski
Kimps Ace Hardware - Glendale Ave
Krave Nutrition
Lil Jamaica
Lion's Mouth LLC
Locally Sauced
LoCo WisCo
Los Magueyes
Mary Kay
Mexico Lindo
MK's Creations
Neville Public Museum
Nothing Bundt Cakes
O'Reilly Auto Parts - Cormier Road
Panda Express - Stoneybrook Road
Pepperberry Studio
Pet Supplies Plus - Lineville Road
Pet Supplies Plus - Oneida Street
Pinot's Palette
Pizza Ranch - Willard Drive
Revive
Run Away Shoes
Schroeder's Flowers
Skate City
Smoked American Cuisine
Starbucks - Lineville Road
The Ashwaubenon Bowling Alley
The Automobile Gallery
The Fire
The Good Place
The OC
The StoneYard Greenville
Timsan's Japanese Steakhouse
Tom Beck
Trilliant Food & Nutrition
Valley Popcorn Company
Van Boxtel RV
Voyageurs Bakehouse
Weasel's Mini Donuts & More
Whipps
Wipfli
Wisconsin Timber Rattlers
Wouters' Front