not featured
2023-07-13
Security
published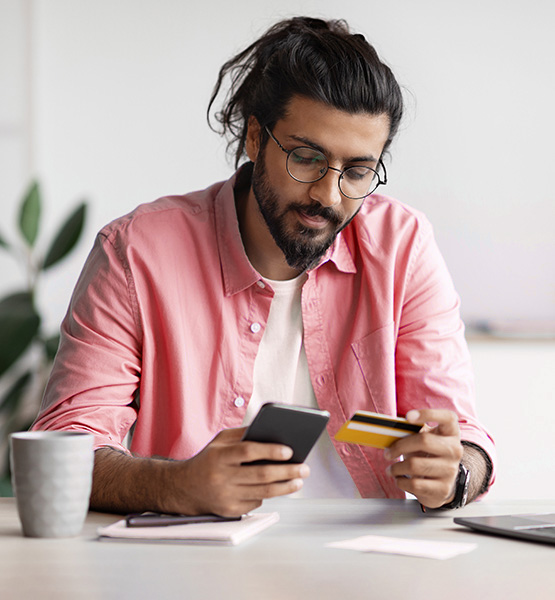 You Might be Getting Catfished
If you don't know what it means to be catfished then you've probably never had it happen to you - which is good news.
Getting catfished means someone created a fake profile on one or more social media platforms or dating apps and filled in all the details to convince you they're someone they are not. Often times, they play with your emotions and convince you that you're in love or that they're in danger.
As terrible as that sounds, it gets worse. More and more of these catfish are asking for money and leaving the victim with no hope of getting their money back. It might not sound like something that happens in the Northeast Wisconsin area, but we see it happening to more and more members each day.
It's easy to fall victim if you don't know what to look for, and the first requests by catfish can seem completely normal. They ask for help, and since you love them (or at least who they're supposed to be) you want to help.

As your financial partner, we want to make sure you know what to look out for and that your money stays in your account. A lot of times we don't hear what is actually going on behind the scenes until your money is already sent. So, here's what you need to know:
If you have only met someone online, do not agree to send them money.
Once a cashier's check clears or a wire transfer is sent, the money is gone. (Sending cash through the mail is also not advised.) As weird as it sounds, catfish have also been known to ask the victim to withdraw money from their account, go to a store and purchase gift cards, then call the catfish with the card numbers. Before the victim realizes what has happened, the money is already spent.
If you have only met someone online, do not give them your digital banking information.
Realistically, you shouldn't be giving your digital banking information to anyone. This is especially true for people you've met online. Once they have your information, they can go in and transfer funds to any account they wish. At Capital Credit Union, we do our best to watch for any warning signs (like multiple external transfers). But again, by the time we catch it you may have already lost money.
If a check is sent to you, wait for it to clear fully before withdrawing cash.
Having a check deposited to your account and seeing that higher balance on the receipt doesn't mean the check was good. The check needs to be processed by the financial it was written from before you're in the clear. This means, if you deposit the check and withdraw that amount in cash right away, the check could come back days later as fake. Then, the cash you initially deposited will be withdrawn from your account even if there isn't money in the account to cover the check. This could leave you with a negative balance and a catfish that much richer.
If anything seems suspicious in any way, talk to a someone.
We aren't here to judge your situation or question your choices. But we have seen these situations happen and would love the chance to talk to you about it. Yes, maybe you're worried over nothing, and if that's the case then you may have wasted a few minutes of your time. But if it really is a catfish situation, you could be saving yourself a whole lot of money and worry in the long run.
If any situation feels suspicious to you, even if it doesn't fit any of the situations listed above, trust your gut. Give us a call, stop in, fill out an online form… whatever is most comfortable for you.
Be aware of scams on the rise. Malicious individuals can spoof phone numbers and emails to pretend to be someone they're not and convince you to share personal information. Please note, we will never ask for your passwords or other personal information. If you're not sure if something is actually from us, you can always call us and ask (using a verified phone number of course).