featured
2023-04-10
Home
published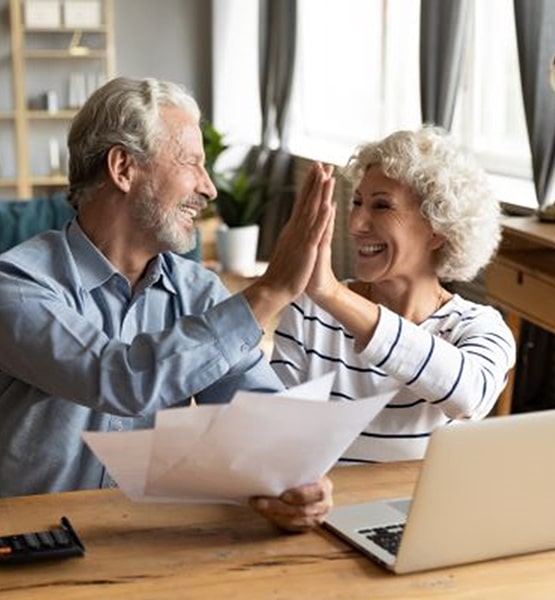 What Can I Do With a Home Equity Loan in Northeast Wisconsin?
With a home equity loan in Wisconsin, you can finance a loan with lower interest rates and use that money however you need. Explore how this works.
Life will always have unexpected costs that come up, and many find they are unprepared to cover the financial burden without needing some sort of loan or line of credit to help.
If you don't have the money in savings, you may consider asking for a personal loan or opening a credit card to cover the financial burden. But personal loans and credit cards come with high interest rates that can make payback expensive and difficult. Much of your payment will go toward paying the interest and not repaying the principal you borrowed. This extends the length of the repayment period and can lead to paying mostly interest over time and never being able to fully pay off your balance owed.
On the other hand, if you own a home and have built up equity over time, you have the option to borrow against your home's value. With a home equity loan in Wisconsin, you can finance a loan with much lower interest rates than the other available options and use that money however you need. In this article, we'll look at how this works.
What Is a Home Equity Loan?
When you make your monthly mortgage payments on time for years, every dollar you repay on the principal goes into your home's equity. Home equity is the amount of your home you own outright. You can calculate this number by subtracting the amount you owe on your mortgage from the appraised value of your home. Once you've built up some equity, you might wonder if you can somehow harness the value of your home to put toward other expenses. The good news is that you can with a home equity loan.
A home equity loan allows you to borrow money using your home's value as collateral, thus protecting the lender in case you are unable to pay the loan back. If you can't make your monthly payments, the lender can foreclose on your home. This protection for the lender allows them to offer lower interest rates to the borrower since the risk of financial loss is lower for the lender.
A home equity loan in northeast Wisconsin will provide you with a lump sum of money that you can use toward whatever it is you need—more on this in a moment. Then you make monthly installment payments to pay it back over the term agreed upon by you and your lender. Home Equity loans can be fixed rate or variable rate loans.
If you decide on a shorter repayment period, typically, your interest rate will be lower, however, your monthly payments will be higher. It's important to sit down and review your monthly budget to ensure you can make your monthly payments on time.
What Can You Use Your Home Equity Loan Cash for in Northeast Wisconsin?
You may be wondering if there are limitations to what you can spend your home equity loan cash on. The good news is, there are zero requirements for what you decide to do with the money you receive from your home equity loan. Home repairs, education, medical bills, purchasing a second home—it's completely up to you.
Perhaps your child is graduating from high school and has been accepted into an expensive university. You may be celebrating on the outside, but inside you are wondering how you will ever manage to pay such high tuition. Don't panic, because if you have equity in your home, this loan type may be the perfect option for you to be able to pay off the college tuition at a low rate of interest.
Maybe you are planning to expand your family, which means renovating your home to include a new nursery or second bathroom. Home construction is expensive, but if you have equity in your home, this is a perfect way to harness it and open a home equity loan to cover the cost of adding an additional room to your home.
If you're about to retire, you might be ready to buy that vacation home you've been dreaming of. Borrowing money from your current home's equity could provide you with a solid down payment for your second home.
The spending possibilities are endless when it comes to using your home's equity to benefit your and your family's financial needs.
Pros and Cons of Home Equity Loans
Home equity loans have pros and cons to consider before deciding whether it's the right option for your financial situation. They may be easier to qualify for than an initial mortgage since you already have equity to put up as collateral against the borrowed dollar amount. However, this raises a con, which is that your home will be collateral should you be unable to make your monthly payments and default on the loan. This means you could possibly lose your home.
Before you sign on the dotted line, it's very important to first create a monthly budget to ensure you can afford to make monthly payments against both your original mortgage and your home equity loan. Remember, they're going to be two separate payments. If you do decide to sell your home before paying off your home equity loan, you will need to pay back the loan in full at the time of closing, plus any unpaid mortgage payments left on your first loan.
The great news is there are no restrictions on how you can use the money received from a home equity loan. You could even use it to increase the value of your home so that when you sell down the road, you can receive a profit. Whatever the reason for needing a lump sum of cash, you may use your home's equity to cover it.
If you are looking to open a home equity loan in Wisconsin, contact the home loan experts at Capital Credit Union to discuss your options. We'll help you review your finances and access the money you need.
Capital Credit Union is an Equal Housing Opportunity Lender.