not featured
2023-08-29
Personal Finance
published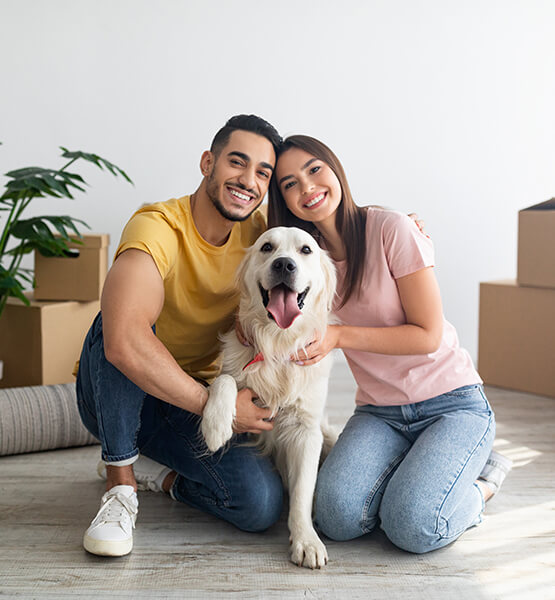 Credit Unions Have the Best Home Loan Rates in Northeast Wisconsin
A home is likely to be one of the most exciting purchases you'll ever make. It's also likely to be one of your largest investments. So why not try to save as much money as possible on your home loan purchase?
Capital Credit Union is one of the top credit unions in northeast Wisconsin. We'll help you unlock great savings on your home loan so that you can unlock the door to your new home as soon as possible. Here are a few reasons why credit unions have the best home loan rates in the state and how you can take advantage of them.
Explore Credit Union Benefits
Why and how do credit unions reign supreme for your home financing needs? That's easy. We're focused on our members, not on just turning a profit.
Unlike major financial institutions, we are member-owned and not-for-profit. That means any profits we generate are distributed back to our members in the form of lower interest rates on loans and higher yields on savings. This is just one of the ways we always make our members' financial needs a top priority.
We invest in our local neighborhoods as well so that our members see the payoff on both an individual and community level. We give back to our communities through both monetary donations and volunteer hours. You can view our community impact report to get a sense of just some of the ways we invest in the communities we serve.
Don't take a gamble when it comes to your home loan financing needs. If you want top-notch customer service, a sense of community, and competitive interest rates, working with a credit union is the best bet you can make.
Compare Home Loan Rates
Compare home loan rates to see how we stack up against our competitors. When you shop for interest rates, you'll see that credit unions offer some of the most competitive rates around.
There are a couple of things you'll want to take into consideration when comparing home loan interest rates. First, you'll likely qualify for a lower interest rate if you take out a shorter loan term. For instance, Capital Credit Union offers fixed-rate mortgages with loan terms of 15, 20, or 30 years, and the 15-year loans tend to have the lowest rates. Take a look at our current rates to get an idea of how much your monthly mortgage payment would be for each loan term.
In addition to comparing the interest rate of the loan, you should also look at the annual percentage rate (APR). The APR reflects the overall cost of the loan based not only on the interest rate but also on loan origination fees and other closing costs.
Keep in mind that you'll also have the option of choosing between a fixed-rate or an adjustable-rate mortgage. With a fixed-rate mortgage, your interest rate will remain the same over the life of the loan. With an adjustable-rate mortgage (ARM), your interest rate fluctuates over time based on market conditions.
When we say that credit unions have some of the best home loan rates in northeast Wisconsin, we don't expect you to take our word for it. We encourage you to do your own research and check it out for yourself by comparing bank and credit union interest rates.
You can also crunch the numbers by using a mortgage calculator. Our mortgage calculator will help you see that not all loans are created equal. Opting for a lender offering a more competitive interest rate could save you tens of thousands of dollars over your loan term. That's more money in your bank account to put toward retirement, that boat you've always dreamt of buying, or the luxury vacation you're planning with your family.
That windfall is earned by making smarter money lending choices, like securing your home loan through your community credit union.
Select Home Loan Type
At Capital Credit Union, our competitive interest rates apply to more than just home loan purchases.
Perhaps you already closed on your home loan but want to get a lower interest rate through a home loan refinance. Or maybe your current interest rate is already low and you're simply looking to tap into your home's equity by taking out a home equity loan or line of credit. Either way, we're confident you'll be able to unlock great rates with our team of lending experts.
Want to learn more about adjustable-rate vs. fixed-rate mortgages? Wondering whether you should do a refinance or take out a second home loan instead? Our team of lending experts is here to assist. We'll go over closing costs, interest rates, and loan terms so you can decide which home loan best suits your needs.
We can help you think outside the box and find creative financial solutions that are just what you need. Capital Credit Union understands that our financial products are not one-size-fits-all. Each household is unique, which is why we work with you one on one to understand your specific family dynamics and financial goals.
For instance, if you already own your own home, you have several options, from our home equity lines of credit to our home loan refinances. Whatever home loan option you ultimately choose, you'll find that we offer some of the best home loan rates in the state.
It's easy to see why more than 100,000 people have trusted us with their financial needs. Want to join them and be part of one of the top credit unions in northeast Wisconsin? Simply fill out our online application or get in touch with us to learn more.
Our motto at Capital CU is, "Doing the right thing." We want to encourage you to do the right thing— take charge of your financial future by making smart and empowering choices today.