not featured
2023-09-07
Vehicle
published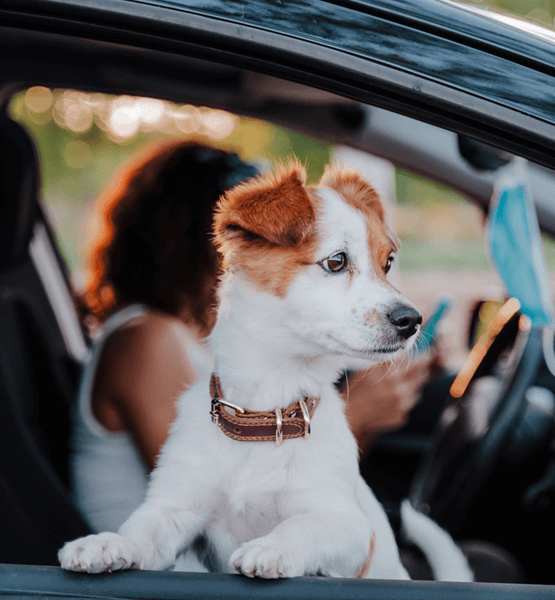 Should I Auto Finance With a Credit Union or Dealership?
Discover a world of options with Capital CU auto finance. Get low rates, convenience, and protection whether you choose credit union or dealership financing.
Are you in the market for a new vehicle and starting to think about financing? With plenty of options for financing, which route do you go? Many choose to take out an auto loan directly through the dealership or to go through their local credit union. You can also combine these options and finance through a credit union that works with local dealerships. You can buy your vehicle at the dealership of your choice and finance with a credit union all in one stop.
Let's explore your options so you can choose what's best for you. We'll compare the different lenders, including Capital Credit Union auto finance, and what benefits you can hope to receive. Learn the differences, select the best fit, and get moving in your new vehicle.
Auto Financing Through a Credit Union
Credit unions are not-for-profit and are owned by their members. Other lending options such as banks are owned by investors and are obligated to make profits for these investors. Since credit unions are owned by their members, rather than investors, they aim to keep fees low and savings high. When you join a credit union, you can take advantage of low fees, high-interest savings, and low interest rates on loans. You can also expect exceptional service. Credit unions tend to be more flexible and willing to work with their members to find the best financing solutions.
Whether you are in the market for a new or used vehicle, auto finance through a credit union for low rates, low monthly payments, and expert guidance. You can also take advantage of amazing perks designed to make purchasing your next vehicle convenient, affordable, and a seamless fit for your lifestyle. Find peace of mind with a credit union offering such benefits as:
Nationwide coverage for mechanical breakdowns and roadside assistance

Debt protection

Guaranteed Asset Protection (GAP): if your vehicle is totaled or stolen and you still owe more than what insurance will cover, GAP coverage pays the rest of the loan up to 120 percent
Financing through Capital Credit Union means you can choose all the above perks and more. Our membership comes with low rates and expert service so you are successful with your purchase. Take advantage of our Capital Carfinder, our one-stop shop where you can search the inventory of local dealerships, get a free CARFAX report, calculate your loan payment, and contact the dealership when ready. Capital CU auto finance is easy, flexible, and affordable.
Auto Financing Through a Dealership
Some buyers choose to finance directly through a dealership for the convenience of cutting down approval time and finalizing details all in one stop. With dealership financing, however, you may trade low rates for convenience. Though you can take advantage of dealership deals or rebates, they tend to mark up interest rates, which may offset any initial discounts.
When financing through a credit union, you may have to wait for approval, which could take days. If you can't wait, it can be very easy to finance your auto loan through the dealership and just drive off the lot. The benefit of financing directly through a dealership is that you can test drive, purchase, and finance your vehicle all on the same day. However, if you are trying to save money, a credit union is likely the preferred option. But what if you could do both?
Auto Financing With an Indirect Loan
When you work with lenders like Capital Credit Union, you can combine the best of credit union and dealership financing with an indirect loan. Indirect loans are used within the auto industry to facilitate financing on-site and allow the borrower access to multiple offers. A borrower can apply directly through the dealership to a credit union working with the dealership. Borrowers are able to take advantage of the convenience while still having access to credit union interest rates.
Another benefit of an indirect loan is that you can compare multiple offers at once: find the best deal and loan terms while conveniently at the dealership. Take advantage of Capital CU auto finance and access the inventory of tons of local dealerships. You can find the best deals on financing and your new ride at the same time.
When you finance with an indirect loan or directly through a credit union, you can also take advantage of protection plans. One such protection plan includes auto deductible reimbursement. Benefit from up to $500 dollars per loss when a loss is filed and paid by the insurance company. When the unexpected happens and your car breaks down, keep your vehicle protected without breaking your budget.
Which Option Is Right for You?
Look at your finances and your lifestyle and weigh which option will work best for both. What do you prioritize, time or savings? Both? With Capital CU auto finance, you have the option to do what fits best with your lifestyle and finances. Start your auto loan application online and get pre-approved before you even step foot in a dealership. You can even begin your search for the perfect vehicle right away with Capital CarFinder and head to the dealership with your list of favorites. In a hurry or making the decision to buy on the spot? Opt for indirect financing through the dealership. Just request to work with Capital Credit Union when you talk to the financing department.
However you choose to finance your new or used vehicle, Capital Credit Union has everything you need, from competitive interest rates to protection on your auto loan and vehicle so you can feel confident with your decision. Plus, being a member of Capital CU comes with a few additional perks. Get access to savings and checking accounts with rewards, educational resources, a team of financial experts, great rates on home loan options, and so much more. Get started today!
These suggestions are general recommendations and may not be best for all persons. Individual's financial abilities and decisions may vary based on need. Nothing available on or through this Website should be understood as a recommendation that you should not consult with a financial professional to address your particular information.