featured
2023-05-09
Vehicle
published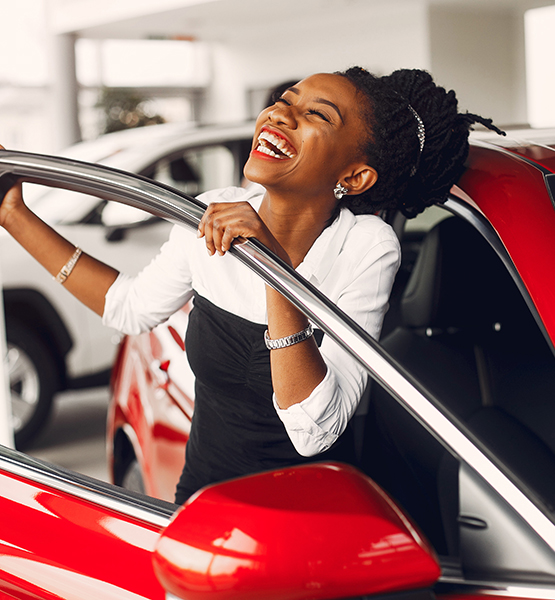 Is It Better to Get an Auto Loan With a Private Lender?
Discover whether a private lender is right for your next auto loan or if there is a better option, such as a Capital auto loan from Capital Credit Union.
Whether you are buying your first car or upgrading to something better, an auto loan gives you the freedom to choose a vehicle that best fits your lifestyle. Shop around for a lender that enables you to get a loan without breaking the bank. Look for a lender with great rates and flexible loan terms so you can stay on budget while affording the car of your dreams.
There are myriad lenders to choose from, from private lenders such as dealerships to financial institutions such as credit unions or banks. So which lender is best? Who should you get your auto loan from?
Read on to discover whether a private lender is right for your next auto loan or if there is a better option, such as a Capital auto loan from Capital Credit Union.
What Is a Private Lender?
What is a private lender and are they preferable for financing your next vehicle? A private lender is any non-institutional lender providing loans to businesses or individuals. A private lender is any organization offering financing without affiliation to a credit union or bank. These can include:
Mortgage brokers

Online lenders

Financing through dealerships
A private lender may be more willing to work with lower credit scores, but this can cost more in the long run. Since they are likely to approve more loans than a financial institution and intend to profit from these loans, they typically charge higher interest rates. This is also how they offset lower credit scores. Private lenders tend to also have fewer options available than conventional lenders. But what about dealership loans specifically?
Should I Finance Through My Dealership?
You may choose to get your auto loan directly through the dealership. Though there may be some advantages to this, keep in mind this route comes with many of the disadvantages of working with a private lender, such as costing more in interest and limiting your options.
Some buyers choose to finance directly through their dealership to take advantage of perks such as rebates or manufacturer deals. These deals may initially seem great, but you need to do the math. With attractive offers such as zero down payment or longer financing terms, you may think you're saving money. However, these loans come with higher interest rates that end up costing more money overall.
Dealerships are incentivized to work with certain lenders, which means their offer may not be the best deal in town. These "deals" are often marked up so they can offer a huge discount, while in reality, the rates are still higher than what's offered through conventional lenders.
Other buyers prefer the convenience. They don't have to spend time shopping around for the best loan and therefore may get approval on a loan faster.
If you do choose to finance through a dealership, find out whether you can choose the lender you work with. Capital Credit Union, for instance, works with local dealerships to provide indirect lending options. You'll get the convenience of getting a loan from the dealership while also gaining the benefit of the credit union relationship.
Is There a Better Alternative to Private Lending?
Conventional lenders typically offer better rates and terms than private lenders. This includes banks and particularly credit unions. Though you will have to shop around for the best rates, it will ultimately save you money and expand your loan options. In general, since dealerships and private lenders mark up their rates, banks and credit unions have comparatively lower interest rates.
Financial institutions also offer a wide range of products with different rates and terms, so you can find the financing that best fits your unique needs. You'll be able to pick loan terms that work for you. Do you prefer lower monthly payments or lower interest rates? Fixed rates with no surprises or adjustable rates that can pose more risk but save you money in interest? A lending institution has the resources to offer a wide range of options.
Partner With a Credit Union for Better Rates
For the best savings, choose a credit union for your auto loan. Banks are for-profit institutions that earn profit for investors, while credit unions are not-for-profit and are owned by their members. With a credit union, profits are returned to members. This enables them to offer more competitive lending and savings rates, with fewer fees and penalties.
Additionally, credit unions exist to serve their members and are therefore known for their excellent service. They are often local or regional and have a vested interest in your community. Though membership is required, many credit unions only require you to live, work, or attend school in the particular county or state, or that you are an immediate family of an eligible person.
At Capital Credit Union, we make membership easy in the counties we serve so you can take advantage of our low rates and low monthly payments. Contact us today for expert guidance, and we'll get you set up with the vehicle that fits your lifestyle so you can explore northeast Wisconsin and beyond. Capital auto loans are fast and locally serviced.
Pre-Qualify Online
Take advantage of pre-qualification and apply online. When you pre-qualify, you discover how much you are able to borrow for your auto loan.
Next, shop around. Find the right vehicle that fits your lifestyle and apply for a loan through Capital Credit Union. Our online application process is fast and easy, and membership comes with amazing perks.
You can also do research with Capital CarFinder, our one-stop shop, where you can search dealership inventory, get a free CarFax report, calculate your loan payment, and contact the dealership all in one place.
The Bottom Line
Though it may be tempting to choose financing directly through the dealership or take advantage of a "deal" from another private lender, opt to partner with a credit union for great rates and options. Pre-qualification for a loan is fast and easy and can be done online for equal convenience.
Talk to a Capital auto loan expert, and take advantage of great rates, flexible loan terms, and convenient online banking for your next auto loan. Reach out today!