not featured
2023-10-19
Home
published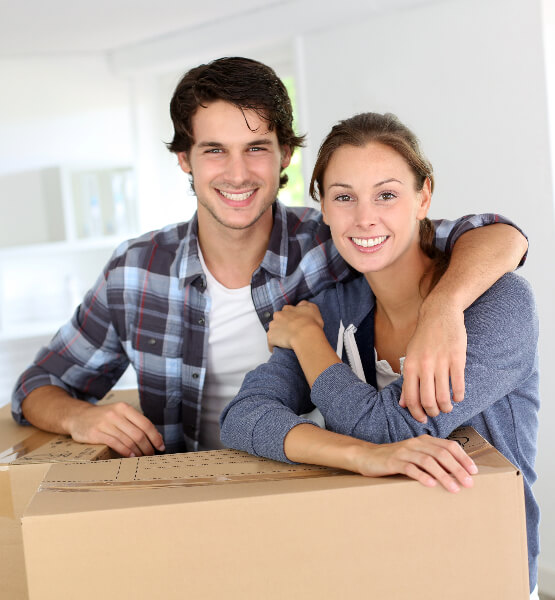 How To Qualify for a First-Time Home Buyer Loan in Wisconsin
Few people have the cash on hand to purchase their first house outright. That's why you have the option of qualifying for a first-time home buyer loan in Wisconsin. Learn more.
One of the biggest decisions a person can make is to buy their first home. It's also a substantial investment. Few people have the cash on hand to purchase their first house outright. That's why home loans exist, and you have the option of qualifying for a first-time home buyer loan in Wisconsin.
Before you take the plunge and start searching listings, it's wise to step back and plan out the process. By taking things one step at a time, you can secure a home loan that benefits your finances to the fullest while achieving your goal of becoming a first-time homeowner.
First Step in the Home-Buying Process
Nothing is worse than falling in love with a home, only to realize you can't qualify for the loan. When most people face this situation, it's because they've put the cart before the horse. There are critical steps before you make an offer on a potential home.
If you've decided that now is the time to buy your first home, stop by Capital Credit Union and speak with one of our mortgage loan officers about free pre-approval. Pre-approval is designed to help you figure out your price range and discover which loan program is right for you based on your current financial situation.
Think of this as a learning session to discover the "secrets" to successfully buying your first home. We'll give you the tools you need to fully understand the process and approach each step confidently.
Your Credit History
One of the biggest influences on your monthly payment is the mortgage rate. Our mortgage lending team will pull a credit report to determine where you currently stand. The higher your credit score, the lower your interest rate. It can also impact closing costs and how much you'll need to bring to the table for a down payment.
Your credit history is one of the essential determinants mortgage lenders use to calculate your ability to pay. If your score isn't where it needs to be, we'll advise you on easy ways to improve it. This allows you to make corrections before you start looking for a home. That way, when you find your dream home, you'll have a better chance of qualifying.
Your Finances
Once you close and move into your dream home, you'll be responsible for the monthly payments for the next 30 years. We'll look at how much money you currently have coming in and how many expenses are going out. We'll also look at your savings and debt.
Using this information, we'll share the loan options that make the most sense for your situation. While 30-year fixed-rate home loans are among the most popular, they aren't the only option. Adjustable-rate mortgages (ARMs) are great options if you plan on moving within 10 years or hope to repay the loan early.
Your Down Payment
A down payment is a good faith offer that you're committed to moving forward with the loan and making an investment in the home. For first-time home buyers, down payments can seem a little intimidating. Where do you come up with a large sum of cash? We'll talk more about this at pre-approval, but you have options.
With some first-time home buyer programs in Wisconsin, you can get started with a lower down payment. However, a larger down payment does have its advantages. Some loan programs require private mortgage insurance (PMI) if you take out a home loan with less than a 20 percent down payment. This is insurance that reimburses the lender in the event you default on the loan.
What You'll Need for Pre-Approval
The pre-approval process is a rehearsal of the final approval process. You'll bring in much of the same information as will be required for final approval. Bring in anything that will help prove your current financial situation:
Income and employment history (2 months of pay stubs and 2 years of W-2s

Bank account statements

Loan balances

Rental history, including contact information

Identification (driver's license or passport)
We'll take it from there. Going through the pre-approval process gives you more credibility when making an offer on a house.
It's Time to Find a House
Now it's time for the fun part. Start searching with your numbers in mind. Having a realtor by your side is always a good idea to help you stick to your budget and ensure you find a house that will make a good investment. They can offer advice on neighborhoods and community resources and ensure the place you select is a good fit for your unique situation.
As a first-time home buyer, it's easy to be swayed by "bells and whistles." But don't rush this process. Take your time. If you have questions, now is the time to ask.
Be cautious during this time about overspending. Pre-approval is based on a set of numbers when you were approved. Significant purchases can impact your credit score, jeopardizing your loan.
Finalizing Your Home Loan
For many new home buyers, it's exciting walking into "the one." And if you've done your homework, the rest of the process will be easy. Your realtor starts by making a formal offer to the homeowner. Your lender can begin the final approval process for your new home if the offer is accepted. This allows us to ensure all the paperwork is in order. We do things like:
Set up an appraisal to ensure the price you've agreed to pay is reasonable for the area.

Pull a title history to ensure you can safely take ownership of the home.

Underwrite the loan so it's ready for closing.
If you're working with Capital Credit Union, we'll also reverify all of your numbers, pull another credit report, and look at your income and expenses one more time. If everything adds up, we set an official closing date and time.
When the big day arrives, you'll sign the paperwork that will close the loan, and when the last page is signed, you'll be presented with the keys to your new home.
Then it's moving day. Congratulations! You're now a first-time home buyer. You'll be enjoying your new home, enjoying all that Wisconsin has to offer for many years to come.
Capital Credit Union is an Equal Housing Opportunity Lender.