not featured
2023-08-24
Personal Finance
published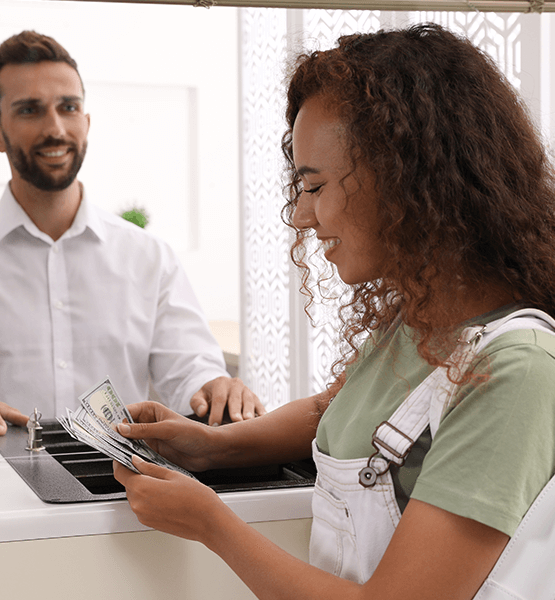 How To Choose the Best Wisconsin Credit Union for Your Banking Needs
 Looking for the perfect Wisconsin credit union? Discover how to make the right choice for your financial needs. Explore savings, loans, investments, and more.
When you are in the market for a new credit union, you shouldn't make the decision lightly. Moving your funds and trust into a new financial institution can be a satisfying experience when you find the right Wisconsin credit union. That's why it's so important to choose wisely and to know what criteria you should be looking for.
If you want to start reaping the many benefits of banking with a credit union, Capital Credit Union is here to help. You should first consider your own personal financial needs, but don't stop there. Be sure to also investigate what your potential credit union can offer you in the future. A great credit union will have enough options to take care of all your current and potential banking needs in one place.
Here are a few things you should consider when choosing the best Wisconsin credit union for your specific banking needs.
Savings & Checking Accounts With Benefits
Your search for the best Wisconsin credit union should include looking for high-quality savings and checking account options. Consider credit unions that offer services over and above basic banking needs. For instance, you might look for accounts with higher interest rates, such as the Cha Ching checking account at Capital Credit Union. Or maybe an account that offers cash back or other rewards will better fit your needs.
Convenience matters too. A great benefit of banking with a high-quality Wisconsin credit union is their ability to offer you mobile banking. Mobile banking allows you to complete many of your banking needs right from your mobile or other device with access to Wi-Fi. You can deposit checks, transfer money, check your balances, pay bills, and much more with a good mobile banking option so be sure to choose a credit union that offers this convenience to its members.
Ample Loan Options
As you move through life, you're likely to need a loan at some point or another. Whether it's to buy your first home, buy a car, or fund a big project, you'll want to have the option to do it all in one place. A great Wisconsin credit union should be able to provide you with a variety of loan options when you become a member.
While not every credit union will feature the same kinds of loan options, consider which options you are most likely to need now or in the near future. Are you hoping to become a homeowner soon? If so, be sure the credit union you're interested in offers home loans with competitive interest rates. If you're already a homeowner, look for a credit union that offers refinancing and home equity loans so that you have options if your situation changes or you need access to cash quickly. These are just a few options that you should consider, but checking out your potential credit union's loan offerings is the best way to understand if they offer options that will support your financial needs.
Investment Opportunities
Investing is a choice that many people are looking to pursue, but some don't know how to take the next steps. It can be intimidating to start your investment journey on your own, but you won't have to when you choose a credit union with investment services. Credit unions like Capital Credit Union offer investment opportunities and advice for all members and can help you take the next steps to set up your financial future.
Whether you are planning to set up a college fund for your kids or set yourself up for retirement, it's helpful to have knowledgeable people guiding you along your investment journey. Transparent and unbiased advice is key to helping credit union members make smart investment decisions. Even if you aren't interested in investing right away, it's nice to know that the credit union you choose can help you to start in the future.
Business Solutions
If you run a business, you'll definitely want to look into what business banking options are available at any potential new credit union. Many people choose to do their business banking at a different financial establishment, but consolidating your banking to one place can make for a more organized banking experience. When speaking to potential credit unions, see whether they have any business banking solutions and what options are available to you.
Many credit unions that offer business banking solutions will have options such as business credit cards, easier deposit options, or business loans that members can take advantage of. Capital Credit Union also offers members business services such as merchant cards, ACH services, and merchant source capture, which allows businesses to scan and deposit multiple checks at a time. These services can help elevate your business practices and consolidate your workload.
Financial Education Tools
Financial literacy is one of the best ways to improve your financial wellness, which is why a great credit union will offer financial education tools. Sometimes, all it takes is a little more education to make a more informed financial decision that can save you both time and money. When you're looking for a credit union in Wisconsin, you'll want to know that they can provide you with the tools to further your financial understanding.
Capital Credit Union in northeast Wisconsin offers members the option to register for financial education classes in a wide variety of topics. Courses on budgeting and first-time home buying are just a couple that are available to choose from. These classes can help to increase your financial knowledge at times when you need it most. This, along with assistance from knowledgeable employees, will help to guide you into making smarter financial decisions that benefit you and your family.