not featured
2023-04-10
Vehicle
published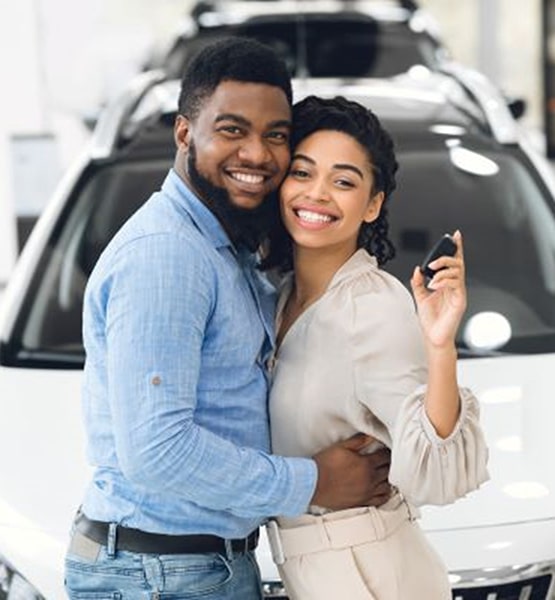 How Do You Find a Great Auto Loan in Northeast Wisconsin?
When shopping for a new car, start by researching financing. Explore different lenders and auto loan rates in Wisconsin so you can find the best rate. Learn more.
When car shopping, one of the biggest mistakes people make is falling in love with a car before considering financing. You're looking forward to driving your new car across the Wisconsin landscape, but wouldn't you feel even better knowing you have the best auto loan rate possible? Auto loan rates in Wisconsin can vary greatly.
Most people know they'll negotiate the vehicle's price before signing a contract. Yet many don't realize that ignoring the rates and falling into a financing agreement without foresight can significantly increase how much you spend.
Before you connect with a local Wisconsin auto dealer, take the time to become more familiar with the financing side of the transaction. There are more loan options than just working with the dealer, and it can ultimately lead you to better auto loan rates in northeast Wisconsin.
6 Steps Before You Shop for a Car and Apply for an Auto Loan
You're excited to start driving a new car. You've been searching online for weeks, scrolling through options, comparing makes and models. You've settled on a few you'd like to test drive. But before you head to the dealer, there are a few things you need to do.
1. Start the Process Before You Go to a Car Dealer
Dealer financing is almost always not in a consumer's best interest. Why? Because they know you've fallen in love with a car. They know you can see yourself driving what you're ready to contract for. So they can get creative with the details, knowing you'll be willing to accept, sign, and get on your way.
Instead, do your homework early. Look at other lenders, including credit unions and banks. Check the auto loan rates, loan terms, and added features, such as warranties. The lending institution might even have a special relationship with certain dealers. This could mean an even better deal on your loan.
2. Check Your Credit Score Before You Start Looking for a Car
When applying for an auto loan, lenders pull a credit report to determine your credit score and history. Why not beat them to the punch and look at your credit score before you start your search?
Dealers often advertise good financing programs, such as 0 percent loans. What they only mention in the fine print is that these programs are reserved for car buyers with the best credit possible. You'll be given different terms if yours doesn't match their stellar requirements.
Every American can get one yearly credit report for free through each of the three credit reporting agencies: Experian, TransUnion, and Equifax. Lenders consider a 720 or above to be exceptional, 690 to 719 to be good, and 630 to 680 to be fair. Don't be discouraged if you fall lower than an exceptional rating. You might not qualify for the best rates, but other options remain. This is where it pays to explore financing options early to know where you stand.
3. Work to Improve Your Credit Rating
By finding out your credit score early, you can work to improve it before you start shopping for a new car. People are often amazed at how quickly they can influence the score.
While you only get one free credit report from each credit bureau once per year, many credit card companies now allow you to check your credit score when you log into your account online. While this isn't a complete credit report, it will tell you your current credit score. You can work to improve it by:
Paying down existing debt

Making timely payments

Avoiding other credit applications

Fixing any errors in your report
4. Focus on the Term, Not the Payment
Many dealers work hard to get vehicles sold and off their lots as quickly as possible. They know it's just a matter of finding a payment plan you qualify for. And in order to achieve that, they'll stretch out the term of the loan for as long as it takes. Do you really want a 5-, 6-, or 7-year car loan?
Yes, longer loans can make your monthly payment lower. But it also means you'll be paying for your vehicle longer, which includes more interest in the long term.
You need to find a careful balance between what car you wish to purchase, what you can afford, and how to pay for it as quickly as possible. Only you can decide the right path to suit your lifestyle.
5. Limit Your Loan Applications to Within Two Weeks
Every time you apply for a loan, the potential lender pulls a credit report. They will also check to see if other lenders have pulled reports, alerting them to the possibility of you taking on even more debt.
The FICO credit score system knows that people shop around for the best rate when finalizing their purchases. So they count all new applications within a 14-day window as a single inquiry. That means it won't hurt your credit score.
6. Read the Fine Print
We often breeze through terms of service agreements without digging into what clauses really mean. Go the extra mile with your auto loan contract, as you'll be living with it for years.
Pay close attention to:
Prepayment penalties

Loan processing costs

Binding arbitration

Any other fees tacked onto the loan
If you have questions or don't understand something, ask questions until you're comfortable with the explanation.
Are You Looking for Auto Loan Rates in Wisconsin?
When you're shopping for a new car, a good monthly payment amount should be as high on your priority list as selecting a make and model. Shop early and do your homework. This puts you in an excellent position to negotiate the purchase of your preferred car and get everything you wish for.
Consider an auto loan at Capital Credit Union. We offer competitive rates, a variety of term options, and additional benefits, such as Capital CarFinder, Guaranteed Asset Protection, and debt protection. You're in good hands when you work with one of our auto loan experts. It's the perfect way to get the lowest rate and the best terms for your lifestyle.