not featured
2023-08-01
Vehicle
published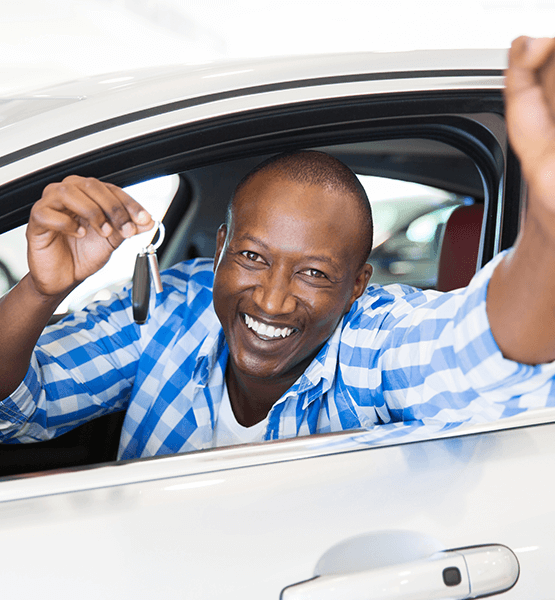 5 Benefits of a Credit Union Auto Loan
A credit union auto loan is often the most cost-effective loan choice, as credit unions offer lower interest rates and fees and added benefits for members. 
Are you in the market for a new or used vehicle? If you're like the majority of auto consumers, you may need an auto loan to finance your purchase. This allows you to make manageable monthly payments instead of paying for the entire cost up front. When talking with salespeople at various car dealerships, it may seem easy to close the deal by using their in-house loan process, but not shopping around for the best auto loan before deciding on the most affordable loan option can be a costly mistake.
A credit union auto loan is often the most cost-effective choice, as credit unions tend to offer lower interest rates and fees, and you get the added bonus of all of the benefits of being a credit union member. The auto loan experts at Capital Credit Union list below five reasons why you should consider getting your auto loan from a credit union.
1. Potential for Lower Interest Rates
Since credit unions are not-for-profit entities—without investors or shareholders—they are able to put their profits earned back into their members' hands by way of competitive interest rates on their loans. Typically, getting any type of auto loan at a car dealership or for-profit banking institution will be higher compared to what is offered to credit union members.
It's always a good idea to shop around for the best loan option available to you prior to pulling the trigger on a new car purchase, rather than just going for the quick loan option offered by your car dealership. Take the time to do some research before you head out for a test drive. Look at a variety of lenders, and include a credit union such as Capital Credit Union in your options. Lower interest rates might not be the only benefit of a credit union.
2. Credit Unions Typically Have Lower Fees
When shopping for loans, people can get hyper-focused on comparing interest rates alone, but don't forget to ask lenders for their fee schedules, as associated fees can quickly add up and increase the final cost of your vehicle. When shopping for an auto loan, this is another number you'll want to compare.
For the same reason that you can find lower interest rates on loans offered by credit unions, you will also find that banking and loan fees tend to also be lower or even nonexistent. Part of using profits to benefit members means credit unions have the ability to either reduce or completely remove service fees from their loans, including credit union auto loans. Lower fees can also ease the up-front cost of purchasing a vehicle, making it a more affordable option for more people.
3. Many Credit Unions Offer Free Financial Education and Tools
Beyond the dollar amounts, there are many additional benefits for those who decide to use a credit union auto loan. Once you are a credit union member, for instance, you gain access to a bevy of free financial education tools as well as access to free online calculators that can help you save money along your financial journey. From topics such as buying a home to investing in a retirement fund, credit unions offer support and resources to help you secure your financial future—and that of your family members. Financial education aimed at children can help them learn how to properly budget and save their money as they grow into adulthood.
The free educational resources that come along with being a credit union member are savings on their own. Taking classes or hiring professional help to navigate financial concerns can be costly, and when you're creating a budget, paying off your auto loan, managing a business, or planning your retirement, saving on any potential expenses can go a long way.
By nature, credit unions are member-focused and dedicated to the financial wellness of their communities and those who utilize their services. Free education and online tools are just the start of how they give back to their communities and support their members. A credit union auto loan gives you access to all of those resources.
4. Option for Lower Loan Minimums
Credit union auto loans offer the possibility of lower loan minimum requirements. If you have a larger down payment and only need a small dollar amount to fill in the gap and close the deal on your new vehicle, credit unions may be your go-to option compared to for-profit lenders who tend to only offer auto loans with higher dollar amounts.
5. Personalized Customer Service
The personalized customer service offered by local credit unions means that staff members are more willing to take the time to consider your unique financial situation, rather than offering a cookie-cutter set of loan options and underwriting rules. If you have a lower credit score or will need more time to pay back an auto loan, you're not automatically out of luck. At a credit union, your personal story can make a difference in your eligibility for auto loan options.
When you work with a local credit union, you typically have the opportunity to meet with staff in person, which isn't always an option when you work with a large bank or dealership. The ability to speak directly to the person who is making the decision on whether or not you are a good risk is important when you need financial assistance, making credit unions a great option. For-profit lenders typically house the decision-makers far away in a separate office, where a direct conversation isn't possible, while auto dealers tend to contract with lenders outside of the company, so you are unlikely to meet with an actual lender team member when securing your loan.
When you work with Capital Credit Union for your credit union auto loan, the personalized customer service goes even further. Along with great interest rates, you have access to Capital CarFinder, asset protection and insurance, and debt protection. Even if you've already started working with a dealer, we have you covered. Capital works with local dealerships to provide indirect lending options. You can gain all the benefits of a credit union auto loan no matter where you are in the purchasing process. Get started today.