not featured
2023-08-15
Checking
published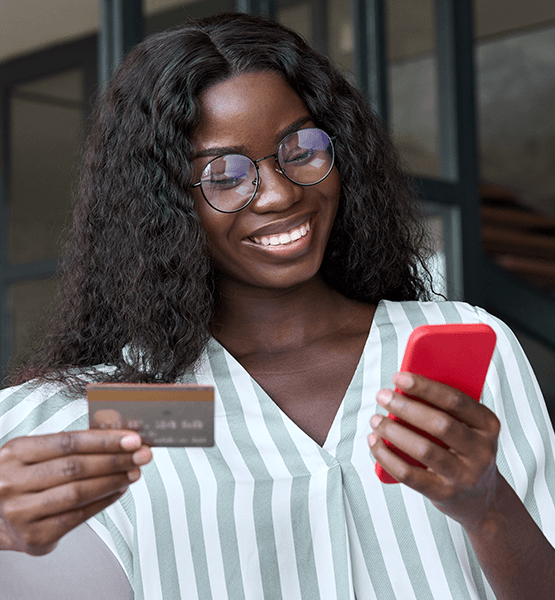 What's So Special About the Capital Cha Ching Account?
As kids, we all loved the sound of shiny new coins being dropped into our piggy banks. Cha Ching! Knowing that we had a little something to spend on candy or for a bigger toy or a special event, if we were saving up, gave us a sense of pride and anticipation.
Now, as an adult, you can have that feeling again with the Capital Cha Ching account. Your money will grow in your checking account, but that's not the only perk. Here are five benefits of Capital Credit Union's Cha Ching checking account.
1. Qualifying for Monthly Benefits Is Easy
It's so easy to qualify for the benefits of the Cha Ching checking account each month that you probably already fulfill all the criteria. Here they are:
Make a $1 deposit: It only takes $1 to open your Cha Ching account. That's it!
Receive eStatements: When you sign up for your checking account, opt to receive free eStatements. There's no better way to track your purchases and meet your financial goals than with a regular monthly statement where you can track your spending.
Set up direct deposit: Set up one ACH direct deposit of at least $400 post per month. If you set up your paycheck to direct deposit, you're already good to go.
Use your debit card: Lastly, you'll qualify if you make 12 debit card purchase transactions of at least $5 per month. This is a great option for folks who use their cards for everything. Buying lunch, grocery shopping, reserving concert tickets—it all qualifies.
If you don't qualify for all the benefits in one month, you don't have to worry. You can qualify again in the next billing cycle! Maybe you're changing jobs so your first or last paycheck won't be a direct deposit. Or maybe you don't spend as much on your debit card one month because you're using cash on vacation. You can get back to earning your Cha Ching rewards in the next month.
2. Nationwide ATM Fee Refunds Just for You
There's a big world out there, and traveling for a vacation can be such a pleasure. If you're yearning to wander the nation, we want to support your journey. That's why we make ATM transactions easy, even when you need to use an ATM that doesn't belong to Capital Credit Union. If you use an ATM within our network, it's free. If you use an ATM that's out of our network and there's a fee, we offer ATM fee refunds of up to $15 nationwide. That means, within each monthly cycle, you can be reimbursed for $15 worth of those fees.
Between that and having no monthly service fee or minimum balance requirement, you can be as flexible as you need to be when you're traveling. That's one less thing to think about.
3. Digital Banking Is a Snap
Great online banking services are essential in our modern, digital world. With a Capital Cha Ching account, you have 24/7 access to your account, so you check your balance on your account and view records of your transactions whenever you need to. This helps you recognize patterns in your own spending and monitor your account for any fraudulent activity. You can create new financial goals and celebrate when you've achieved them.
Another benefit of online banking is that you can pay bills automatically, whether it's for a regular utility, for your mortgage, or to pay rent to your roommate. It's easy to set up, and you won't have to think about it again.
Transferring funds between your Capital Credit Union accounts, such as between savings and checking accounts, is also easy. Set up automatic transfers from your checking account to build up your savings for an emergency fund, a big vacation, a down payment on a car or a house, or some other large investment or payment. Ready to make a big purchase? Transfer from your savings into your Cha Ching checking account, and go for it.
4. Loan Rate Discounts for a Boost
Getting a loan is a big step, especially if you're looking for your first new (or new-to-you) car. An extra little boost from your credit union can count for a lot when searching for an everyday vehicle or recreational vehicle. With an active checking account, you can get discounts on low interest rates, low monthly payments, and auto loan refinances. You can also get flexibility on loan terms—between 84 and 36 months.
Finding your perfect vehicle can also be difficult since there's so much information out there. But your membership comes with another great perk: Capital CarFinder, which is your one-stop shop for researching what's available and what you need for your lifestyle.
5. Peace of Mind – Always
When you deposit your money in a checking account, you want to feel confident that your financial institution has your best interests in mind. That's why the Cha Ching account has no monthly service fees, a $1 opening balance requirement, and so many benefits.
You can also feel confident your money is secure. At Capital Credit Union, we take security very seriously, to protect our members from identity theft, fraud, and scams. We also provide optional overdraft protection, so you won't be caught in an emergency without your resources.
At Capital Credit Union, we understand that not everyone has the same financial needs or banking life. While the Capital Cha Ching checking account has some fantastic perks, we have other checking account options too.
The Capital CU Marketing team loves collaborating with different employees in the organization. We work together to bring you the content you actually want to read. From tellers, to mortgage lenders, to the IT department – we all have a voice. Just because we have different titles, doesn't mean we can't all be writers at heart.