not featured
2019-08-29
Savings
published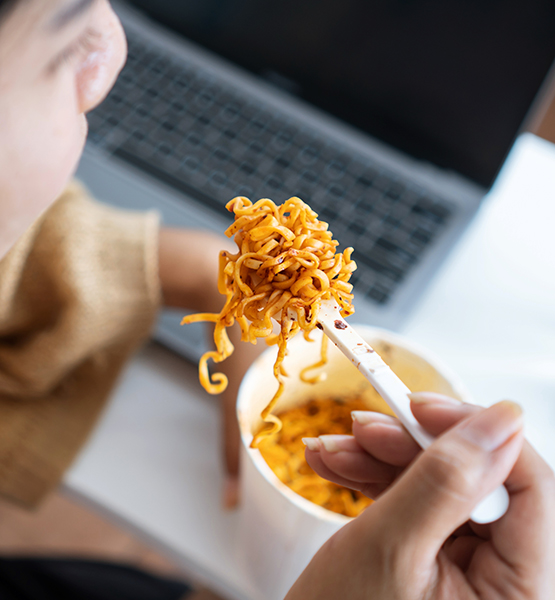 IT'S NOT DELIVERY, IT'S DE'STRUGGLE
There's no doubt that broke jokes are pretty funny. It's not uncommon to see jokes like these, laugh, and keep scrolling without putting much thought into it. Maybe you see one and think "I can relate." A lot of times, though, they're the kind of funny that makes you laugh and also feel a strong sense of "ouch."
What comes to mind when you remember it's payday?
People on Twitter sure have plenty to say about #payday.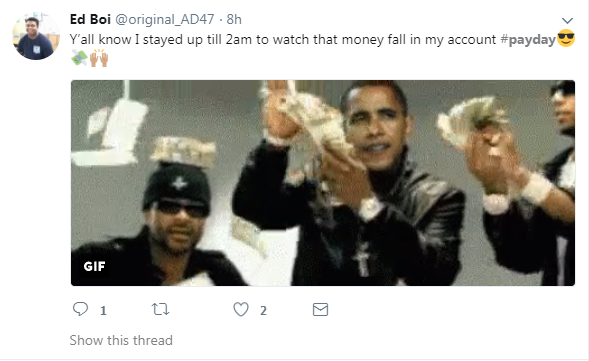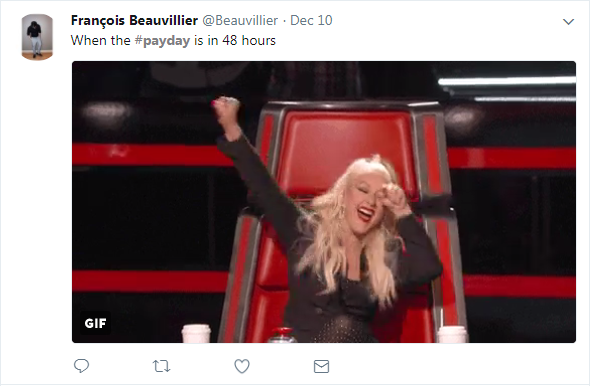 The general consensus seems to be that it brings a sense of joy and relief that no other day in your life brings. Because hey, you're rich again!
Now let's see what people say about #almostpayday.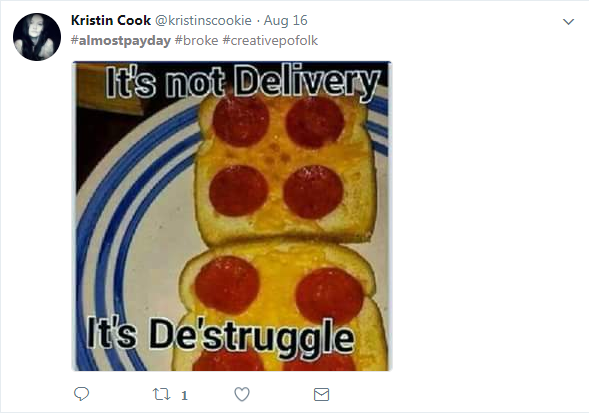 There's no doubt that broke jokes are pretty funny. It's not uncommon to see jokes like these, laugh, and keep scrolling without putting much thought into it. Maybe you see one and think "I can relate." A lot of times, though, they're the kind of funny that makes you laugh and also feel a strong sense of "ouch."
So, let me ask you this… if payday feels like a holiday, what does every other day of your life feel like? I totally get that it's exciting to have a decent account balance after eating whatever-I-can-find-in-the-pantry meals for the last six days, but there might be other ways to go about it.
Don't panic – I'm not going to tell you to get rid of Netflix or all the simple things that bring you joy. When it comes down to it, you've got a few options: cut down your fixed expenses (bills), decrease spending (save), or increase cash flow. Most of us jump to the bills part right away, but there's usually a whole lot that happens between getting your paycheck and paying your bills. A lot of that involves things that you could possibly spend less on. Things like food, drinks with friends, new clothes, haircuts, Target dollar spot, etc. If you could just cut back on one of those things, you're already one step closer to having savings built up. Even $10 a month is a start!
Keep track of what you're spending as often as you can. This can help give you an idea of where you may be spending unnecessarily and could cut back. Many financials have tools built into their digital banking service that can help you with that, and if yours doesn't, you can always check out free budgeting apps on your smartphone. For some, it's just nice to see where your money is going so you can adjust. For others, it's a serious wake up call.
For me, it was my food spending… and it was the easiest way for me to start saving. Instead of hitting the grocery store every night on my way home from work based off what I "felt like" that day, I started finding meals that had overlapping ingredients and changing how (and where) I shopped. I was able to cut my grocery/food spending in half. Half! That gave me enough to start saving, and once I had my "paycheck" amount saved, I didn't have to feel like I was waiting for the next one to come in. I had a backup plan.
Long story short, you don't have to feel stuck in the #almostpayday life. There may be options out there that don't require you to give up the things that bring you joy. When you find the option that's right for you, then the payday can go back to being a normal day instead of a holiday. (Or you can keep celebrating – that's cool too!)
If you're still in a where-do-I-start limbo, our team would be happy to talk through things with you. Give us a call, stop in, set up an appointment – whatever works best for you.